The digital realm is growing immeasurable and smarter and the biggest nightmare for businesses these days is 'FOMO' (the fear of missing out, of course). With the expanding advancements of artificial intelligence; the software world is getting even helpful. Fortunately, choosing the right software development partner is a much easier task these days with a plethora of options available.
But, when it comes to a long-term lucrative partnership, there must be a dedicated set of guidelines. Picking the right partnership should not be based on pricing solely but, must contain a blend of programming as well as business competencies.
We have pitched down remarkable essential steps which will help you to make the most crucial decision for your business.
Starting with the Request for Proposal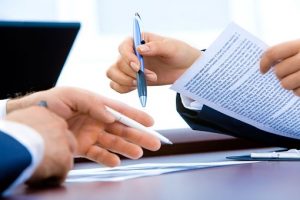 It is an unexpected yet the undeniable fact that if the software developer (irrespective of exposure and expertise) fails to understand your needs (basically the clients' demands), it will fail in delivering the best software. To make the companies understand and encourage more and more bids for your project, it is of ultimate concern to make a request for proposal (RFP).
A sounder RFP process will benefit you in many ways, some are illustrated below:
It will help you in outlining business goals and to list down the software requirements which you want from this partnership.
RFP will help you scrutinize based on certain set criteria such as working hours, the price offered, technical requirements, and finding the right solution for your technical problems.
Lastly, business these days is all about being innovative in this compelling consumer climate; RFP will help you get bids from companies that apply a different angle to solve your business needs.
Further, RFP must be accompanied by formal introductory sittings with the winning merchants. It will help you to pick among the shortlisted bidders.
Checklist to select the Software Partner
So, you think receiving proposals from the prospective vendors, is halfway done in your journey of choosing the right software company? Well, think again, the task gets even more complex now as you need to shortlist the companies for future partnership.
Below are some key points to help you shortlist:
Look for the previous project the company has done
Continue reading "CHOOSING THE RIGHT SOFTWARE DEVELOPMENT PARTNER"