The digital realm is growing immeasurable and smarter and the biggest nightmare for businesses these days is 'FOMO' (the fear of missing out, of course). With the expanding advancements of artificial intelligence; the software world is getting even helpful. Fortunately, choosing the right software development partner is a much easier task these days with a plethora of options available.
But, when it comes to a long-term lucrative partnership, there must be a dedicated set of guidelines. Picking the right partnership should not be based on pricing solely but, must contain a blend of programming as well as business competencies.
We have pitched down remarkable essential steps which will help you to make the most crucial decision for your business.
Starting with the Request for Proposal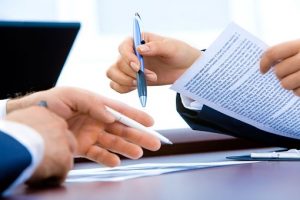 It is an unexpected yet the undeniable fact that if the software developer (irrespective of exposure and expertise) fails to understand your needs (basically the clients' demands), it will fail in delivering the best software. To make the companies understand and encourage more and more bids for your project, it is of ultimate concern to make a request for proposal (RFP).
A sounder RFP process will benefit you in many ways, some are illustrated below:
It will help you in outlining business goals and to list down the software requirements which you want from this partnership.
RFP will help you scrutinize based on certain set criteria such as working hours, the price offered, technical requirements, and finding the right solution for your technical problems.
Lastly, business these days is all about being innovative in this compelling consumer climate; RFP will help you get bids from companies that apply a different angle to solve your business needs.
Further, RFP must be accompanied by formal introductory sittings with the winning merchants. It will help you to pick among the shortlisted bidders.
Checklist to select the Software Partner
So, you think receiving proposals from the prospective vendors, is halfway done in your journey of choosing the right software company? Well, think again, the task gets even more complex now as you need to shortlist the companies for future partnership.
Below are some key points to help you shortlist:
Look for the previous project the company has done
If possible talk to the clients about their experience. This will also help you get a clear picture of whether the company is capable of completing the project as demanded by you, within the due course of time. Make sure that your software partner is well versed with the technology that you want them to work on.
Check for the technical knowledge they have
Ask as many questions as you can (even if you have no idea about the software or the app). The point here is that the prospective company should be able to make you understand how they are going to work on it. If they are unable to explain it, they are probably not so good at it.
Communication is the key to any business
The best business partnership is undoubtedly the result of good communication and collaboration. Check for the small things like mode of communication, language and even the time. The key point is, both of you should agree to mutually communicate and clear out doubts (if any).
Scalability and customization assistance
It is another add-on to the checklist. It is a waste if you purchase software which fails to be scalable in the long run.
Interview questions for the Software Development Partner
1.     Introduce your company and the team that I would be working with.
2.     Have you completed any similar project? Please share your experience.
3.     Elaborate the process you use for software designing and development
4.     Give full details about the best possible way and time to communicate with you.
5.     Shall you require any help or collaboration from my end during the project?
6.     How will this partnership benefit me and reduce my risks?
7.     Why should I choose your company for business?
The above questions provide an idea of the requirements and the best-suited company which fits in them. For instance, whether the company has prior experience in your preferred field. Similarly, whether they know the technical details of the software which they would be developing.
After Sales Support
Software bugs are nasty monsters which appear out of nowhere to provoke trouble and loss to your company. Make sure your software development partner provides a better after sales customer support, in order to fix the technical gaps. Developing software is not a one-time project; it needs regular enhancements and variations, as per the growing needs. Your software partner must be able to provide you with great care of the developed software. Annual maintenance charges are also a good choice which can be opted for.
Inclusions of a Contract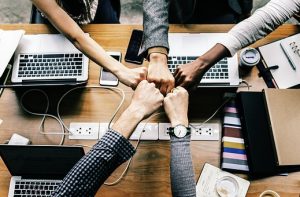 You and your partner software company, both must agree to abide by some legal formalities as a part of the project.  Your legal documents must contain:
Non-Disclosure Agreement (NDA) is a legal document which guarantees to keep the information, provided to the outsourcing company for work purpose, confidential. It can also be mutual where, both the parties agree to keep certain things confidential.
Master Service Agreement (MSA), is a document which will ensure that the materials provided by the outsourcing company are your property (customer's property).
A Statement of Work lists down the work commitments and fees to be paid by you along with the timelines mentioned in the same.
Transparency, in every aspect, secures that the partnership will be for much longer duration; these documents will ensure the same..
Conclusion
For a greater experience and a long-term partnership; it is advisable to take test-drive first. In order to get things crystal clear, a short project will aid you to understand the features of the software which is capable of meeting your requirements. This trial period will help you both get a clear picture of respective requirements and if the software is going to be successful or not. Make sure that your software partners fit your needs as you may have different required as compared to the previous clients they have worked for.
Regardless of the mastery in the technical field, there may be some possible difficulties which you might face. Hope this blog will help you choose the right software development partner for your company.